Latest Video
---
---
Sites
---
About Zero Period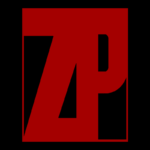 Hi guys, I'm George from Zero Period Productions.
I started Zero Period Productions back in 2009 with my friend Simon.  We were in high school at the time, and we wanted to try our hand at making videos on YouTube.  Our original plan was to create videos before or after school hours, and just film us hanging out, and talking with our friends.  Over time we decided that we were more interested in making gaming videos, and since Simon was the only one with the necessary equipment, he was the main content creator for the first couple years.  After we started college, Simon found himself with less time to make videos, and I decided to get my own video equipment so that I could finally try my hand at it.
When I started off making videos, I was using an Xbox 360, a capture card, and a crappy Macbook.  I had no real idea of what kind of content I wanted to make, and just kind of figured it out as I went along.  My first big videos were showcasing different features and gear from the Dawnguard DLC from The Elder Scrolls V: Skyrim.  I kept making content, and eventually built my own PC, at which point I was able to expand the type of content that I was making.  Remembering how well my previous Skyrim videos on console had done, I decided to focus primarily on Skyrim mods for videos, and quickly saw significant growth on the channel.
Over the years I've done my best to improve and grow as a content creator, trying different types of videos, working with other YouTubers, and just seeing where this is going.  I'm fortunate enough that I'm able to do YouTube as my full time job, and absolutely love waking up to record and edit videos each and every day.  In the past couple years I got into streaming on both YouTube and Twitch, which has given me some great opportunities to grow and interact with my audience.  I'm always happy to talk to my viewers, to find out what kind of content they want to see, and to make this channel a place where everyone is welcome.